Welcome dear catlovers, I am pleased of your visit here...
My name is Jitka Seichertova and I live in Czech republic. Since 1986 we have been breeding Chinchilla, Shaded Silver and Golden Persians. Our cattery is registered with CFA. Our cats have always been a big part of our lives and they live as pets first because we truly love each and everyone of them ! Our cats are alowed to run free in our house. Also our boys are free as they do not spray. We do not use cages ! We are breeding healthy cats with beautiful, sweet expressions and loving personalities. The health and happy life of our cats is our first priority. All our cats are DNA-PKD negative.
We sell our cats to LOVING, RESPONSIBLE PEOPLE AND
TO SMALL CAGELESS CATTERIES ONLY ! REFERENCES ARE WELCOMED...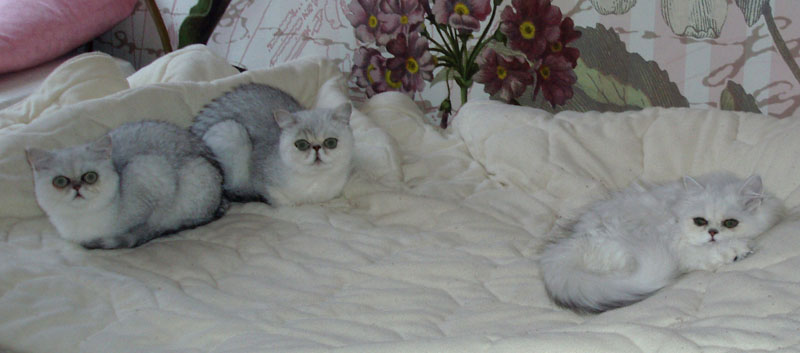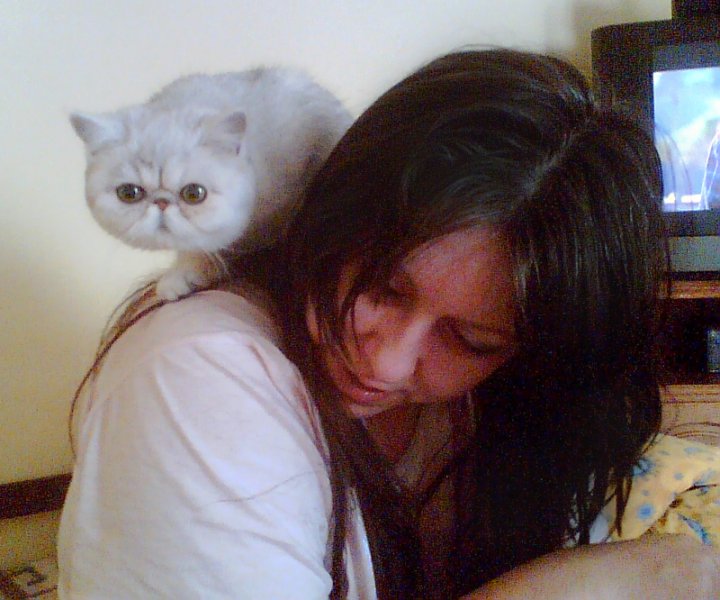 Left picture : Me and Warm Silver Unforgettable Princess at 6 months. Her beloved place.
Right picture : My offten dilemma....where I will sleep this night ???
Left to right - pictured are :
Eucker´s Antares , Warm Silver´s Unforgettable Princess , Elchakcharan´s Miss Divine ....in my bed of course.
CH.Elchakcharan´s Jacky Chan jumped down right before I took this picture....
---